Technical Bureau Certifications (TBC Hellas), providing a complete range of control to any type of lifting machine, is an accredited body by the ESYD. for lifting equipment according to ISO 17020.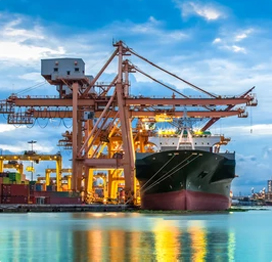 In this context, it is a valuable and reliable partner for you to provide inspection and certification services in port cranes as well.
TBC based on the Lifting Machinery Control Regulation (Official Government Gazette 1186 / Β / 25-08-2003) has trained engineers in:
lifting machines
industrial products
distribution systems
In particular, TBC staff is specialized in port hoisting cranes & construction tower cranes, which in terms of their hazard are classified in category Y1.
The certification and control of lifting machines and work in Greece is mandatory by the Legislation (Government Gazette 1186B / 2003) and the lifting equipment is checked again by special safety consultants at intervals based on the risk category that have been classified.