Based on the JMC house 15085/593 / 20-8-03 (Government Gazette 1186B '/ 25-8-03) "Regulation of controls of lifting machines" the following apply: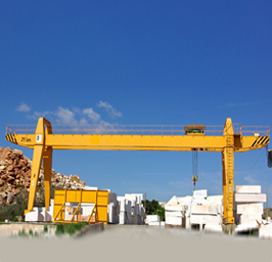 Crane Bridges are subject to regular inspection:
in Initial inspection (type AA) to ensure the correct installation and proper operation of the lifting machine
in Periodic re-inspection (type A / full inspection and type B / partial inspection).
Crane bridges must be inspected by an accredited certification body. During the inspections, a detailed report is prepared with the performed inspections and tests and then, a Certificate of inspection is issued.
Cranes that were installed and operated for the first time after 25.02.2004 or were assembled, converted, or seriously repaired after 25.02.2004, regardless of the date of first installation and operation, must be certified based on type AA, i.e., have a design.
Crane Bridges must be accompanied by a maintenance and inspection book which lists the respective faults and how to deal with them.
Lifting machines for use over 1000 kg must be equipped with safety devices (winch overload cutter, shutter switch and crane bridge, lighthouse with siren, stop, safety at the control).